In Carry the World: Women and Peace, we experience the inner revolution of seven women on the battlefield of the human spirit as they express their tragedies and triumphs through dialogue, testimony, song and dance. This 50-minute theatrical event explores the effects of greed, war and the ignorance on the world within and without.
Created and directed by Diana Castle, the original production, in October of 2013 at The Museum of Tolerance and The Imagined Life Theatre, was produced by Joey Borgogna of Creative Visions Foundation and The Imagined Life Inc.
The multi media production featured Oscar-nominated and Emmy Award-winning actress Shohreh Aghdashloo; with Yareli Arizmendi, Alexandra Chun, Colleen Duffy, Constance Ejuma, Jennifer Hasty and Katarina Radivoje.
Carry the World: Women and Peace aims to inspire hope, and more importantly, an empathetic response calling the spirit to action and the body to activism on behalf of the dignity inherent in all of life.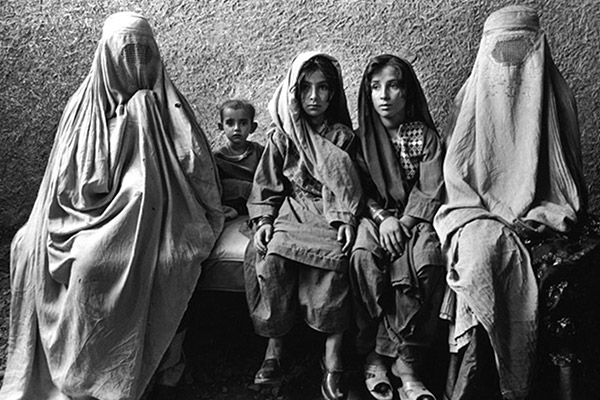 Pictured: Peshawar Pakistan, September 1988, Marissa Roth